Jim Meeks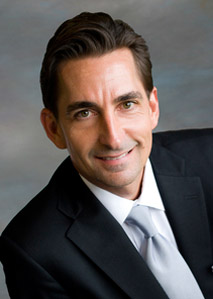 Jim E. Meeks, Jr., joined the Northwestern Mutual Life in 1985 as a College Intern while attending Murray State University in Kentucky. Jim graduated in 1989 with a degree in Marketing.
Jim moved to Sarasota, Florida, in December 1990, and quickly became involved in the community. He served on the Board of Directors for the Sarasota Chamber of Commerce and as Chairman of the Board for the Better Business Council.
In 1995 Jim became Managing Director of the Sarasota District Network Office. He served on several committees of the Managing Directors Association; and in July 2004, Jim served as President of the Managing Directors Association of the Northwestern Mutual Life Insurance Company.
In 2007 Jim resigned his Managing Director position in Sarasota and moved to Louisville, Kentucky. In Jan 2007 he started his next career challenge as Chief Development Office with the Kentucky/Southern Indiana Group of Northwestern Mutual Financial Network.
In July 2009 Jim moved to Memphis, Tennessee and became Managing Partner. His current goal is to recruit, develop and grow people needed to make the Meeks Financial Group a top-ten network office for Northwestern Mutual Financial Network.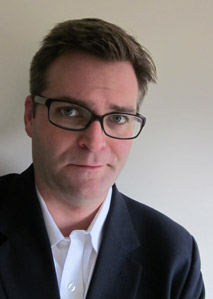 John Weeden received his BA in Art History from Rhodes College in Memphis in 1997. He completed a Masters degree in Contemporary Art at the Sotheby's Institute of Art, London, after which he attained a second MA with the Center for Curatorial Studies at Bard College in New York state. He has worked in curatorial positions for art organizations in London, Paris, New York, Scotland, Switzerland, The Netherlands, and Memphis in the field of contemporary visual art. His writing on art has been published by Modern Painters, Art Papers, Contemporary, and Number magazines, in addition to the museum catalogs to which he has contributed writing and production assistance:  Les annees pop, Centre Pompidou, Paris, 2001, and Highlights of the Brooks Museum, Memphis, 2004. From 2004-2006 he led Lantana Projects, an international artists' residency program in Memphis, as its founding director. For three years Weeden worked towards the cultivation of future leaders in the arts as Assistant Director of the Rhodes College Center for Outreach in the Development of the Arts (CODA). While Executive Director of the UrbanArt Commission, Weeden worked to further the non-profit organization's mission to enhance the cultural vibrancy of communities through the development of public art, managing projects funded by the City of Memphis, Memphis City Schools, and the Memphis Area Transit Authority, as well as private clients and community grant foundations. As Principal of the Vita Brevis Arts Bureau, Weeden currently advises partners on fine art appraisals, building art collections, curating exhibitions, and producing public projects.