Anderson Humphreys, at your service.
1971-1975: Vice President, Holiday Inn - Cayman Islands

Had a minority ownership and engaged in the acquisition of the Holiday Inn franchise, building and operating the hotel in the Cayman Islands. The Grand Caymanian hotel opened in 1974.

1976: Knighted into the Knights of the Order of St. John

The Knights of the Order of St. John is better known as the Knights of Malta

1975-1976: Executive Producer, Ports of Call

A television series featuring 26 one hour shows syndicated through Advo Embassy Pictures. The series played in a number of markets across the country.

1976-1978: President, Hefalump Pictures

Left Ports of Call to set up a film production company based in Miami.

1977-1978: Producer/Director, The Cayman Triangle

A full-length feature film (PG) premiered in October of 1977 in Memphis, Miami, Cayman Islands, the Virgin Island Film Festival and The Cannes International Film Festival. The movie received favorable reviews from both Variety and Playboy Magazine. Named "Best New Director" at the Virgin Islands International Film Festival. To see this film — Click Here.

1978-1997: Co-Founder/Executive Vice President, Phonies

Phonies are telephone answering messages of well-known celebrity voices, featuring the voices of Rich Little…responsible for the writing, recording, producing and marketing these voices throughout the USA. Phonies were sold in every Walmart, Target and Radio Shack in the country. More than 300 voices were recorded. Rich Little – Click to Hear Phonies

1980-1983: Vice President/Creative Director, Malone & Hyde

Ran the in-house agency for this large Memphis based firm. Sales were in excess of 3 billion dollars. Some of the in-house accounts/divisions were Piggly Wiggly, Giant, Pic-Pac, Big Star, Mega-Market, Seessel's, Super D, Pettys, Pay Less, Ikes, Wolf's Sporting Goods, Sunset Sporting Goods, Hyde Insurance Agency, Quality Travel, Quality Stamps and Auto Shack (later AutoZone).

1983-1987: President, Malone & Hyde Advertising

After taking over as president the company went through a leveraged buyout and immediately spun off Auto Shack (later AutoZone), into a separate company.

1987-1988: Vice President/Advertising Director, Auto Shack/AutoZone

Responsible for its introduction through the opening of the first 500 stores in 26 markets. Led the renaming effort from Auto Shack to AutoZone. Responsibilities included total image development, all advertising development, media planning, private label packaging and in store signage. AutoZone today is one of the most successful retail chains in the U.S.

1988-2015: President/Creative Director, Humphreys Ink. Advertising

Left AutoZone to form Humphreys Ink Advertising. This full service advertising agency has been recognized regionally and nationally for its work and enjoys a solid reputation in every aspect in the field of Advertising.

1989-1990: Author/Publisher, Semmes America

A 600-page book on the Semmes family's American saga. This genealogical historic perspective of one American family has been called one of the best works of its kind ever published. "With the development of the genealogical charts, Semmes America may be the most valuable contribution to the field of genealogy in a hundred years."
DDay Video 1
DDay Video 2

1992-Present: Freelance Writer

Written numerous articles that were published in national magazines.

1991-1995: Merged Humphreys into Humphreys Price Cochran & Sanford. 

Later was cut down to Humphreys Price.

1993-1995: Teacher, Memphis College of Art

Taught a conceptual advertising course to students from the Memphis College of Art and the University of Memphis.

1994-1997: Executive Vice President/Co-Founder,
ACC Publishing

The company was set up to publish "THE BOOK," a compilation of award winning advertising derived from the national ADDY competition. I was the creator, designer and editor. Volume I was released world-wide in March of 1995 and was sold in 53 countries. Vol. II - Released June 1996.

1995-1999: President, Agincourt Paintball

I was the owner and operator of Challenge Park and the Paintball Store, which was engaged in the promotion of the sport of paintball. I sold the company in 1999 in order to work on the building of Challenge Park Xtreme, in Chicago.

2000-2004: President/Co-Developer, Challenge Park Xtreme, Chicago

Created, designed and developed the largest extreme sports park on the planet. The $7.7 million dollar, 150 acre park features paintball, BMX, skateboarding, in-line, freestyle and mountain biking.
View Challenge Park

2015-Present: President, Anderson Humphreys, LLC

I closed Humphreys Ink in order to open this new virtual advertising agency. It operates as a full service advertising agency uses a small in-house staff and outside freelance talent as needed, matching the team to the project.

2017 The Ghost of Davis Bridge

2021 Awarded the Lifetime Achievement Award by The American Advertsing Federation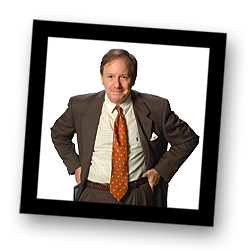 Anderson Humphreys
President, Anderson Humphreys, LLC
Native Memphian. Attended college in Michigan, Florida and Tennessee. Studied advertising at the School of Visual Arts, New York City.
---
Recently, Anderson developed the concept of a Civil War battlefield unlike any other in the country which is currently under development. The project is called The Ghosts of Davis Bridge which is part of the Hardeman County Master Plan, presented to the Governor of Tennessee.
Served on the boards of the Memphis Advertising Federation, Memphis Brooks Museum of Art, National ADDY Process, Memphis Cotton Carnival, Shea Clinic Foundation and the Bolivar Downtown Development Corporation.
Current member of the Memphis Hunt & Polo Club. Past member of the Memphis Country Club.
Married to Janet Wellons in 2015. 
Father of 3 girls and 1 boy:
Semmes Humphreys, 1985
Selden Humphreys, 1988
Tennison Humphreys, 1995
Graham Humphreys, 1999

Advertising awards include: ATHENA, Mobius, New York Art Directors Club, Creative magazine, Show South, Communigraphics, 4 National ADDYs, 15 District ADDYs and over 60 local ADDYs, "Best of Show" and "Marketer of the Year" 1990, 1991. MAF Volunteer of the year 1989, 1990. Quit entering in all shows after 2000.  He also judged a large number of regional and local ADDY competitions. Quit entering awards shows in 2006.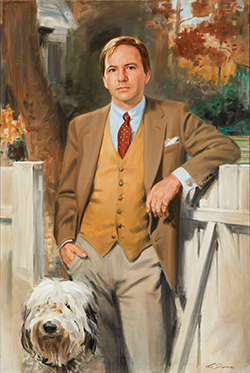 In the News
Back to top
Advertising is a big fat waste of money.
Ignore the message, and advertising is indeed a big fat waste of money. Here is where many advertisers make the classic mistake of thinking about the delivery and ignoring the message.
From the advertiser's perspective, our competition is not only direct competitors; it is every other ad appearing in that publication, in that time slot. After all, we're competing for eye/ear share.
It is the first function of advertising to stop the reader, the viewer or listener. Make them look at you. The essence of advertising is "look at me, look at me, look at me."
We would do well to remember the original meaning of the word advertising. It is from the Latin adverto meaning to turn towards. That's what creative ads should do—turn our prospects towards us. The ads have to be clever, inviting, compelling and challenging enough for you to want to know more, without telling you too much.
What we try to create is breakthrough advertising. "Breakthrough" happens not when the advertiser breaks out of the multitude of advertising messages, but when the consumer breaks into the message because he or she sees something meaningful or relevant.
Another principle we adhere to is "one point retention." Talk about one thing at a time. Often advertisers make the mistake of trying to tell too much—we are this, we are also that and this too, and so on and so on. Taken in the context of the ad that appears before yours and the one after yours, there is little chance the reader/viewer will retain all of those secondary points anyway. So find what is relevant and make it unique, compelling and memorable. Then and only then does you ad become truly effective.
Furthermore, we need to take perceived negatives and turn them into positives or make them non-issues. We also need to address any misperceptions about the company, and indeed in the industry, which are barriers that must be overcome.
Lastly, quality is perceived. Stating it no longer is believable. It must show in the presentation. Therefore it's important that we execute everything professionally to maintain this subliminal quality perception.
I have been a follower of talent for many years. Invariably the best talent always leaves the agency and strikes off on their own. The way we work is we put together this talent, matched to the job at hand. That way clients don't have the overhead and they get what they want—but not what they expect—at a cost much less than conventional agencies.
---
Scope of Work
Hospitality

Holiday Inn — Unique Meetings, Events & Tours — Little Hotel in the Airport — Cardinal Place — The Lexington

Health Care

Americare (Corporate, Assisted Living Division, Skilled Nursing Division, Memory Care, TigerPlace)

Educational

Lausanne School — Hutchison — Rhodes College — Semmes America (book) — The LaGrange School — Rossville Academy

Manufacturing

Farrell Calhoun — PMI Chicago — LMI — 3Re.com — Phonies

Destination

Memphis Zoo — Rendezvous at the Zoo — Dinosaurs Live — Cat Country — Winter Lights — Challenge Park — Challenge Park Xtreme — The Treasure Museum — Children's Museum — Opera Memphis — Hardeman County Chamber — Hardeman County Music Festival — Shelby Farms Park — Holiday Inn (Cayman Islands)

Retail

AutoZone — A Little English — From Here to Eternity — European Antiques — Perel Jewelers — Stuff — Super D Drug Stores — Sunset Sporting Goods — Wolf Sporting Goods — Ikes — Kiser Floor Fashion

Food Industry

Gridleys Barbeque — Foxtail Foods — Perkins Restaurants — MegaMarket — Seessel's Supermarkets — Piggly Wiggly — Super Low Foods — Owen Brennan's — Summit Club — Cotton Boll Catering — Dinstuhl's — Corky's

Real Estate

Boyle — Hobson Realtors — Marx & Bensdorf — Weston — Gill Properties — LEDIC — Reid Homes — Doyle Ricks — Lila Saunders — Four M Ranches — Richard Montgomery Properties — RiverTower — The Lexington Condos — Regalia — Saddle Creek — Stage Centre — Kirby Gate — Walter Wills — Meredith McCullar

Industrial

Varco-Pruden — Buckman International — Arcadian — American Lift — Herbi-Systems — Shield Environmental Services

Distribution

Malone & Hyde — Quality Stamps — Q-Card — Federal Express — Acorn International — Stratton & Company — NCC Atlanta — Chemicar

Financial

Covenant Bank — First South Bank — Montgomery Bank — SunTrust Bank — Renasant Bank — Financial Federal — First National Bank of Sikeston — First National Bank of Alabama — Enterprise National Bank — Southeastern Asset Management — Long Leaf Partners Fund — McVean Securities — Rino Fund — Green Square Capital — Bank of Houston — Bank3 — Northwestern Mutual

Sports

NFL Franchise Development

Advertising Industry

Memphis Advertising Federation — 7th District Advertising — Saxon & Saxon Advertising — American Advertising Federation — Vine Advertising — The BOOK (AFF Addy Book) Vol 1 & 2

Professional

Fred Acuff, Attorney — Minor Johnston Douglas — Hyde Insurance Agency — Boyle Insurance Agency — CanonIvy — Q&A — PC-Help — ProMatura — Easterling Pest Control — Harwood Checkoff — McDonnell Insurance — Collier Insurance — 3Re.com — Lone Oaks Farm — Doyle Ricks Construction — Thompson Construction — Deep South USA — Secure-Me — The Belet Group — Bolivar Downtown Development — Hardeman Music Commission — Herbi-Systems — Shield

Medical

Lifesigns — Thrasher Clinic — The Pain Center — BioD

Exploration

MAREX Oceanographic Services — The Treasure Museum

Transportation/Travel

Federal Express — George Garner Travel — Semmes Travel

Charity

Diabetes Foundation — Memphis Zoological Society — The LaGrange School — LaGrange Historical Society — St. James Church — Hatchie Hollow Hog Fest — Rossville Academy

Political

Merrill, Memphis City Council — Calvin Howell, County Mayor — Barrett Stevenson, Mayor — various city council positions

Automotive

Volvo, Memphis — Smith Imports — Mercedes Benz of Memphis
Perceptions
on Advertising...
Our first objective is to stop the reader, the viewer or the listener.
The essence of advertising is "look at me, look at me."
In retail, packaging is everything.
Clients spend thousands, even millions on media and ignore the most important aspect of advertising—the message!
Your competitor is not who you think. It's every ad in the paper.
The great advertising myth is you are better off using a big agency in a big city.
If you aren't getting complaints on your advertising, you have the wrong agency.
Advertising is an art and a science.
The most memorable ad is one that the reader has some knowledge they possess in order to understand it. That way they partner with the ad.
An ad without a benefit is in essence a contribution to the media.
Only tell them what they want to know, not what they don't want to know.
A headline repeating the visual is a clear indication the creative team... isn't.
Creative for the sake of creative is not good advertising.
Quality is perceived, not stated.
Avoid radioactive words like quality and needs—they have been used to death.
You say it square, we'll say it with flair.
Graphics sell. And they promote.
In advertising, perceptions are reality.
Ads have to be compelling enough to make someone actually read it.
Account teams consist of 1 to 10 players. Why use an agency with the overhead of 300?
When writing copy, you must learn to speak conversationally and unlearn everything you learned in school.

And on...
Small space advertising: Sometimes a whisper is more effective than a shout.
Spot color: Color can make a small page ad page dominate.
Logos: Logos make your first impression, and your last.
Invitations: The better the invitation, the better the attendance.
Announcements: An announcement should be the printed equivalent to a trumpet.
Book covers: Who ever said you can't judge a book by its cover? Hello!
Brochures: It's your introduction. It's best to make a good impression.
Posters: Make it bigger. The ad, not the logo.
Billboards: Billboards work best as a directional and reminder medium.
Street banners: It's one of the few mediums that is both promotional and aesthetic at the same time.
Signage: It's your visual anchor.
---
Naming Projects
Grand Caymanian Holiday Inn
AutoZone (changed from Auto Shack)
The Monsterrrr (battery)
Duralast (private label brand for AutoZone)
Phonies (telephone answering machine tapes)
The Little Hotel in the Airport
Now & Then and Here & Now (publications for Hutchison School)
Stuff (retail store)
Esteen (teen magazine)
Memphis Hound Dogs (NFL Franchise owner group)
The Paintball Store
The BOOK (National Addy Book of Advertising)
Agincourt Paintball
Challenge Park Xtreme (extreme sports park in Chicago)
Bedlam Police Department (for Challenge Park Xtreme)
The G2 Fund (fund of funds for Green Square Capital)
American Lift (forklift company)
Before Infamy (feature film)
Ducks Unlimited Humor (book)
Semmes America (book)
The Midway (City of Memphis large area development)
Shield Environmental Services
Drive Imports
Back to top